Official Site of the Kearney

High School




Class of 1970... the year of the water tower!!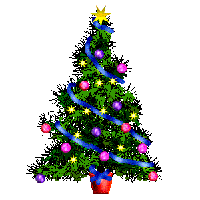 ANNOUNCEMENTS
KHS Archives: Connie Francis and Nancy McCammon started collecting Kearney Public Schools memorabilia. Here's what Connie emailed me about their project: "I had hoped to collect memorabilia that could be displayed in what is now the Perfroming Arts Center, but that never really materailized because Nancy moved and I am in Omaha and do not get back.
I am currently paying for what we have collected to be stored there in Kearney and some of the band unifroms and madrigal dresses are stored at the drycleaners. I would take any archival goodies that people want to dispose of because it is still my dream to find a spot to keep KPS history available for others. Education has changed as you well know. My true dream is for someone to endow KPS with an alumni house or money to purchase a small home near the school."
Dianne Lamb at Kearney Public Schools Central Office is now the contact person for memorabilia. Address is Dianne.Lamb@kearneycats.org or 310 W. 24th Street 68845. Items may be dropped off during business hours or mailed to her.
Public or Classmate-Only Access? You can choose whether your "Classmate Profile" is publicly viewable (e.g., by other classes, friends, search engines and the general public) or restricted to KHS 1970 Classmates only. You can also choose whether or not your mailing address and phone number are displayed in your Profile; otherwise, only the City and State where you live will be listed. Click on "Edit Your Profile", then scroll down to the bottom of the page to make your choices. For other Frequently Asked Questions, click on "Privacy Policy & FAQ" on the Home Page.
Can We Talk? Click on "Message Forum" to chat with fellow classmates. Post a response to a previous message, or start a new topic. Read what's already there now!
In Memory Page: We have lost 45 classmates over the last several years. If you have any details about their death or memories of their life you'd like to share, please post a response on their "In Memory" page. If you know of other deceased classmates not listed on the website, click on the "Contact Us" link to send us an email.
KEARNEY WEATHER